Spending a romantic week in the northern Basque country of Bilbao, Spain, I couldn't get over all the tapas / pintxos to choose from! Each restaurant had their own specialty, and each had about a dozen to choose from! Prices ranged from $1 to $5 each, and it was so much fun to walk up to the counter and choose!
They were always beautifully displayed, and I was compelled to take photos of these delicious appetizers!
Here are some photos to drool over:
Falafel con Shiitake
Setas Rellenas
Crujiente de Manzana con Pato en Salsa de Cacahuete
Bocaditos de Berenjena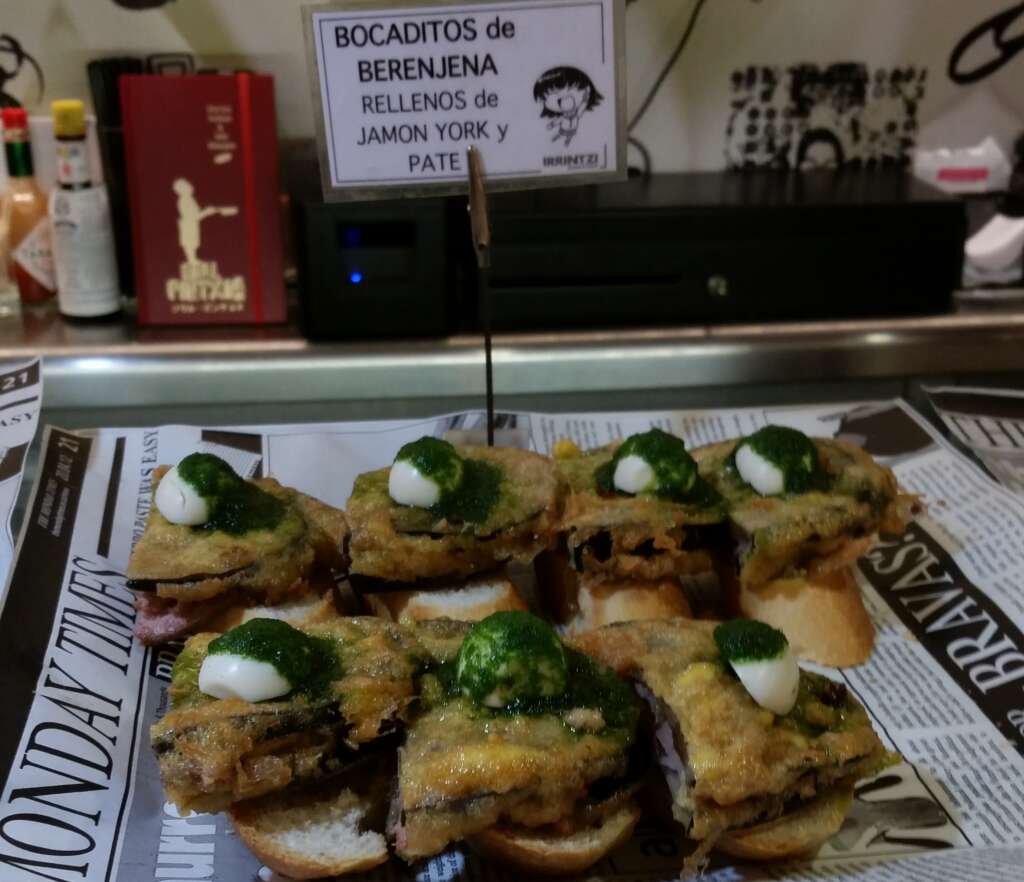 Carpaccio de Puerro con Pulpo y Jamon
Nido de Pollo Lacado con Rucula
Buneulos de Bacalao con Alioli
Hamburguesa Irrintzi
Croquetas de Txipis
Pimientos Rellenos de Verdura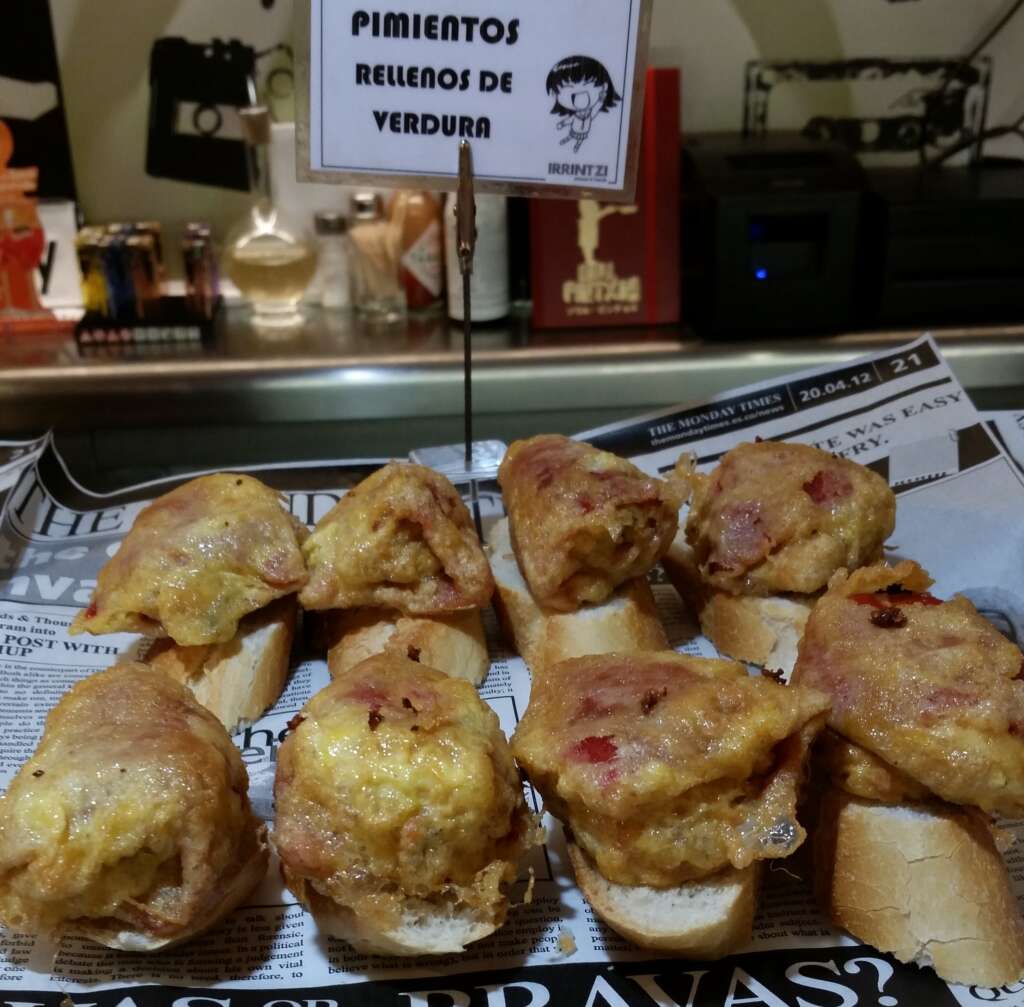 Buneulos de Bacalao con Alioli
OK, you counted 11 photos… I had to add an extra one! : )
Love Cooking?
Try these online virtual cooking classes: