Love Eat Travel
with Michelle Valentine

Love Eat Travel with Michelle Valentine inspires all to love, eat, travel! Love Eat Travel with Michelle Valentine is a fun, entertaining, and educational travel TV show that takes viewers to gorgeous getaways from around the world. Viewers will learn about the history & people  of fascinating locations… be inspired to experience unique activities to do while there… and see delicious upscale foods & wines of the featured destination. "Love Eat Travel" with Michelle Valentine also showcases fabulous hotels, resorts, and restaurants to help viewers plan their next getaway!
Watch Sizzle Reel:
Watch full 30-minute episode: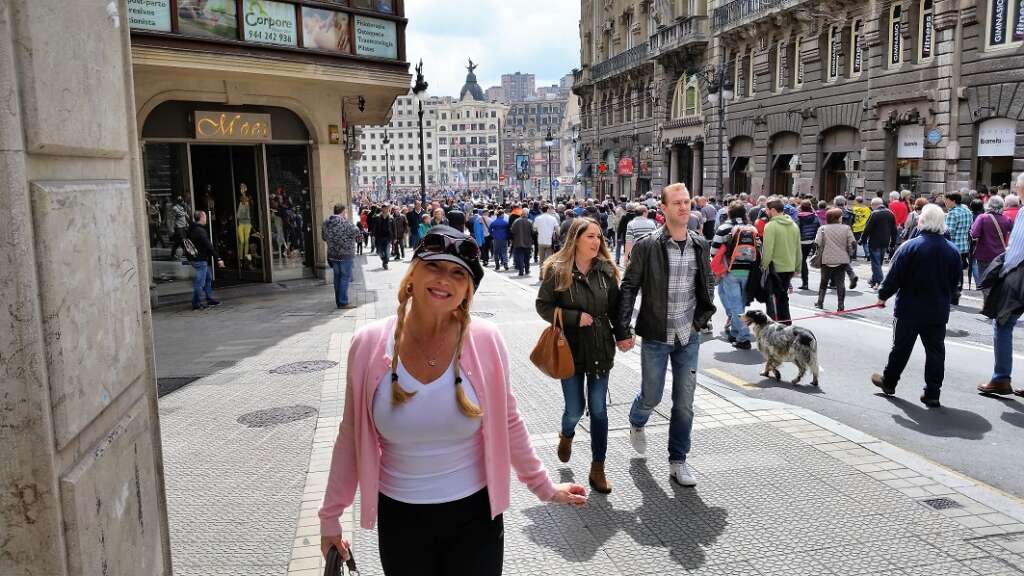 Bilbao, Spain
Bilbao is located in the northern Basque Country, with a unique history including major flooding of the entire city… plus new history of the marketplace, parks, hotels, restaurants, architecture, shopping, and more!
Gatlinburg & Pigeon Forge, Tennessee USA
Autumn in the Great Smoky Mountains National Park is a very special time! The glorious leaf season is enjoyed by visitors as fall colors travel down the mountainsides from the highest elevations to the foothills. Let's take a stroll through downtown Gatlinburg to visit unique craft shops and southern cookin' restaurants!

South Florida USA
Miami is one hot place! Michelle Valentine takes you to the infamous South Beach and the Versace mansion… to the Bayside Market to see thousands of beachy souvenirs, the yacht marina, a true Latin restaurant… plus a visit to the Japanese Gardens in Delray Beach.

Cozumel, Mexico
Cozumel is a place to kick back and relax! Get the sand between your toes and take a nap in a hammock at the beach… Get ready for a hearty appetite and enjoy fresh seafood for dinner… While you won't find anything on the scale of Chichen Itza here, you can explore the San Gervasio Mayan Archaeological Site. It's set in a jungle-like wildlife refuge (watch out for the iguanas!) that visitors say feel other-worldly.
Rome, Italy
Rome is rich in history, food, and culture! Walk with Michelle Valentine through the Roman Coliseum, drink blood red wine with a fabulous pizza and pasta dish, and savor the rich history that Rome has to offer!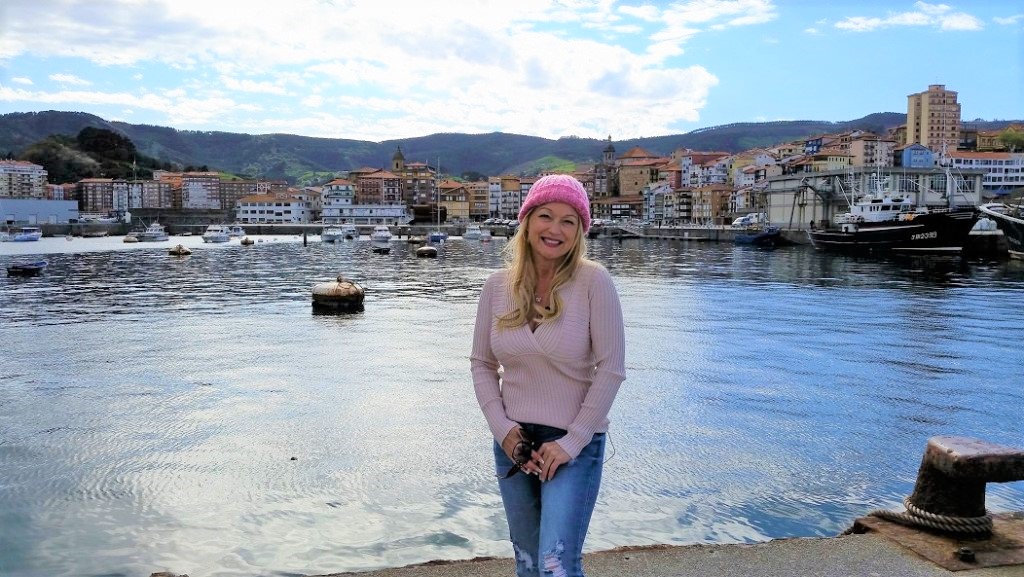 Bermeo, Spain
Bermeo is a town with a long maritime tradition and, for centuries, the bermeotarras (as locals from Bermeo are called) were famous whalers. Even today Bermeo's economy is heavily based on the fishing industry and this is highlighted in its coat of arms, which shows a ship pursuing a whale. The restaurants are flux with seafood dishes, many of which Michelle Valentine takes a bit out of!

Orlando, Florida USA
Orlando has a special place in Michelle Valentine's heart… she got engaged while on a romantic Valentine's Day weekend at Disney World! But she will show you the secret places that locals love… fantastic restaurants, water tubing through the river, nature trails, and more hidden gems!

Dubrovnik, Croatia
It's hard to imagine anyone becoming jaded by the city's limestone streets, baroque buildings and the endless shimmer of the Adriatic! If you're a fan of the Game of Thrones TV series, be inspired by a walk along the ancient city walls that protected the capital of a sophisticated republic for centuries.
St. Augustine, Florida USA
Arr… Let's visit St. Augustine like the pirates did! You will find an array of attractions in the nation's oldest city. From living history museums like the Castillo de San Marcos to Gilded-Age hotels, swashbuckling pirate adventures… and in the heart of the historic district we walk around like a tourist, St. Augustine has it all!

Venice, Italy
Venice is a magical city of narrow streets… take a magical gondola ride with Michelle Valentine through the Grand Canal. From Piazza San Marco (St Mark's Square) to the Rialto Bridge, you will learn a historical perspective on this fascinating medieval city. Plus delve into delicious foods from this romantic city!

Savannah, Georgia USA
In Savannah, you are welcomed with true Southern hospitality (since 1733). Hip and historic, Savannah is where you'll find amazing architecture, spooky cemeteries and rich history… along with global sophistication, funky nightlife and fabulous food. It's where history resonates into the present day, and where memories are still being made!

Austin, Texas USA
Austin provides vibrant entertainment and culture, delicious cuisine and gorgeous outdoor settings! Austin is home to more than 250 music venues and a vibrant arts scene. Known as the Live Music Capital of the World®, Austin is your music town to love!

Madrid, Spain
Madrid, Spain's central capital, is a city of elegant boulevards and expansive, manicured parks such as the Buen Retiro. It's renowned for its rich repositories of European art and offers historic parks and statues, romantic hotels, swanky rooftop lounges, and cosmopolitan nighttime activities!

Sponsorships are available!