Picture this… You are dreaming you are in the land of Lebanon. Lebanon is located in the Middle East, right on the Mediterranean Ocean.
You are in unknown territory! But, for some reason, you feel very safe!
I will give you some facts about Lebanon. What makes Lebanon unique?
When speaking the language or languages, you will find out that Lebanese people can speak an assortment of languages: French, English, and Arabic. Lots of times, all 3 are intertwined.
Historically, Lebanon civilization is calculated to be over seven thousand years old. It is considered a sovereign state of Asia; this means a government makes laws and consults with other sovereign states on how to run the Lebanese government.
One can spend the mornings at the beach, to take a lift to the Mountains for skiing in the afternoon.
Finally, it is an open society. The people of Lebanon live from their hearts, no matter where they are in the world.
Fast-forward seven thousand, or so, years!
Charel Saab moved from Lebanon, his home country, to start a new life in America. He has had a dream to design something which would tell his fellow Americans all about his ancestral country. He figured his best way to fully express his dream is to create a restaurant. "Cedars of Orlando Authentic Lebanese Restaurant!"
Mr. Saab personally oversees every step in the preparation, presentation, and service of Cedar's cuisine. It would reflect his homeland of Lebanon by including such things as Lebanese authentic food, music and entertainment. Only the finest of all natural ingredients are used in every dish starting with a wide range of Lebanese appetizers, daily specials and delectable desserts. A focal point of Cedars restaurant is the famous wood stone bread oven used by the Cedars bread chefs who prepares more than 600 pita loafs daily using an original homeland secret family recipe.
In turn, customers are treated to healthy and delicious dining selections, which makes every occasion a wonderful experience, whether you enjoy a lunch for two or a private dining event for many.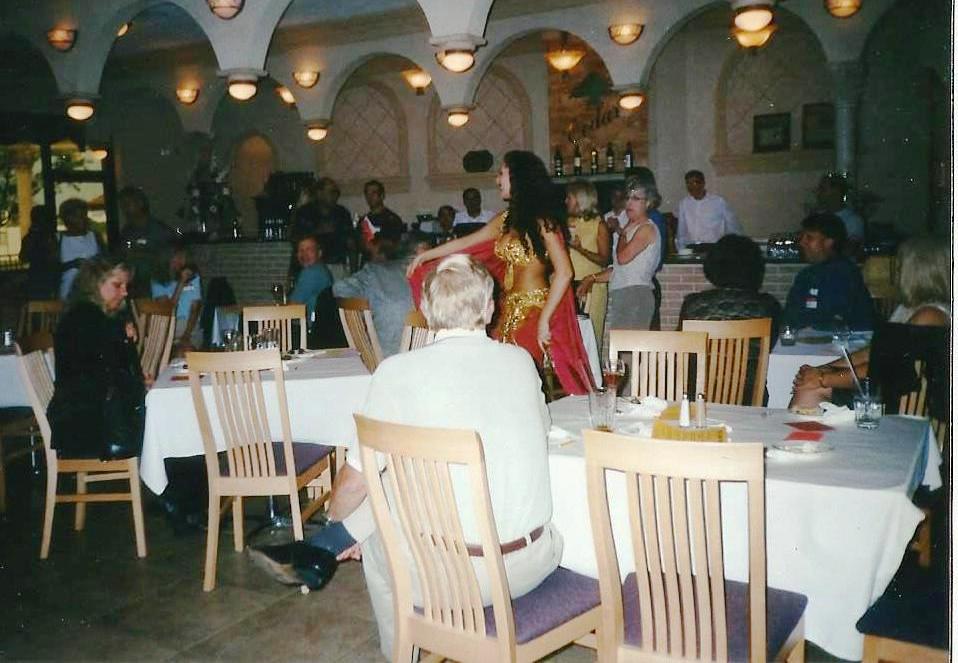 Guests can further experience the Middle Eastern lifestyle by enjoying the sounds of Lebanese music, the beauty of belly dancing entertainment every weekend, or relaxing on Cedars' beautiful patio and enjoying the Lebanese cuisine and hookah if desired.
On a personal note, I have dined at Cedars Lebanese Restaurant several times and it is well worth the visit! Plus, I coordinated a singles event at Cedars Lebanese Restaurant and it was a success, despite the rainy down-pour – over 35 singles attended.