This was a fantastic event held, and featured in the Orlando Sentinel newspaper, in the Southern Women's Show special section!
He's single. Good looking. Successful. Never been married. A humanitarian and… a millionaire!
And you can win a date with him at the Southern Women's Show.
"Win A Date With A Millionaire," hosted by Michelle Valentine, will be Saturday at 7 p.m. Three lucky bachelorettes will participate in this Dating Game style question and answer venue where the eligible bachelor can get to know his perspective date. He will not be able to see the women and will base his choice solely on their answers.
To enter the contest, visit the Michelle Valentine website, get the photo and profile form, complete the information, bring it to the the show, and enter it into the drawing. Contestants must be be present to the win the date. The drawing well be held at 7 p.m. Saturday night and the date will take place at Cafe Tu Tu Tango immediately after the Dating Game.
Who is this mystery man?
Dr. David Allyn, a successful dermatologist who hails from a family of doctors, owns his own medical practice Aesthetic Dermatology located in Clermont, with surgery center, medical salon and day spa. He is involved in fun raising and charity work for Indigent Medical Services, Make A Wish Foundation, the American Heart Association, the American Cancer Society, Lisa Merlin House, and Disaster Relief Services. He is a political activist, an entrepreneur and enjoys sports and athletics, community participation and cultural activities.
When asked why he isn't married yet, he simply replied, "I haven't met the right person."
The qualities Dr. Allyn, 42, is looking for in the right person, is a woman who is "honest, compassionate, independent, altruistic, romantic and outgoing."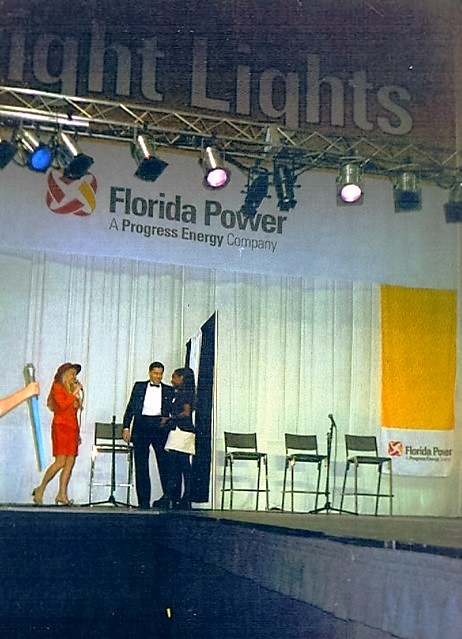 If you don't get the date, no need to worry, Michelle Valentine owns the number one upscale matchmaking service in Florida. Her company provides personal introductions for elite singles, which includes a clientele of millionaires, pro athletes, models, and business professionals.
In addition to personalized matchmaking, she offers singles events, dances, 3-Minute Matchmaking, and seminars and workshops across the country.
Ms. Valentine is the internationally recognized author of "How To Find Love Online" and "Dear Michelle Valentine" advice columnist.
Catch Michelle Valentine on the Spotlight Stage where she will discuss her book, "How To Find Love Online."Save
Save
Save
Save